Properties
SIGN UP
Enter your name and email address to receive Gunpoint newsletters
Cerro Minas
The Cerro Minas project ("Cerro Minas") is located 170 kilometers southeast of Oaxaca City, Mexico. Cerro Minas comprises 899 hectares.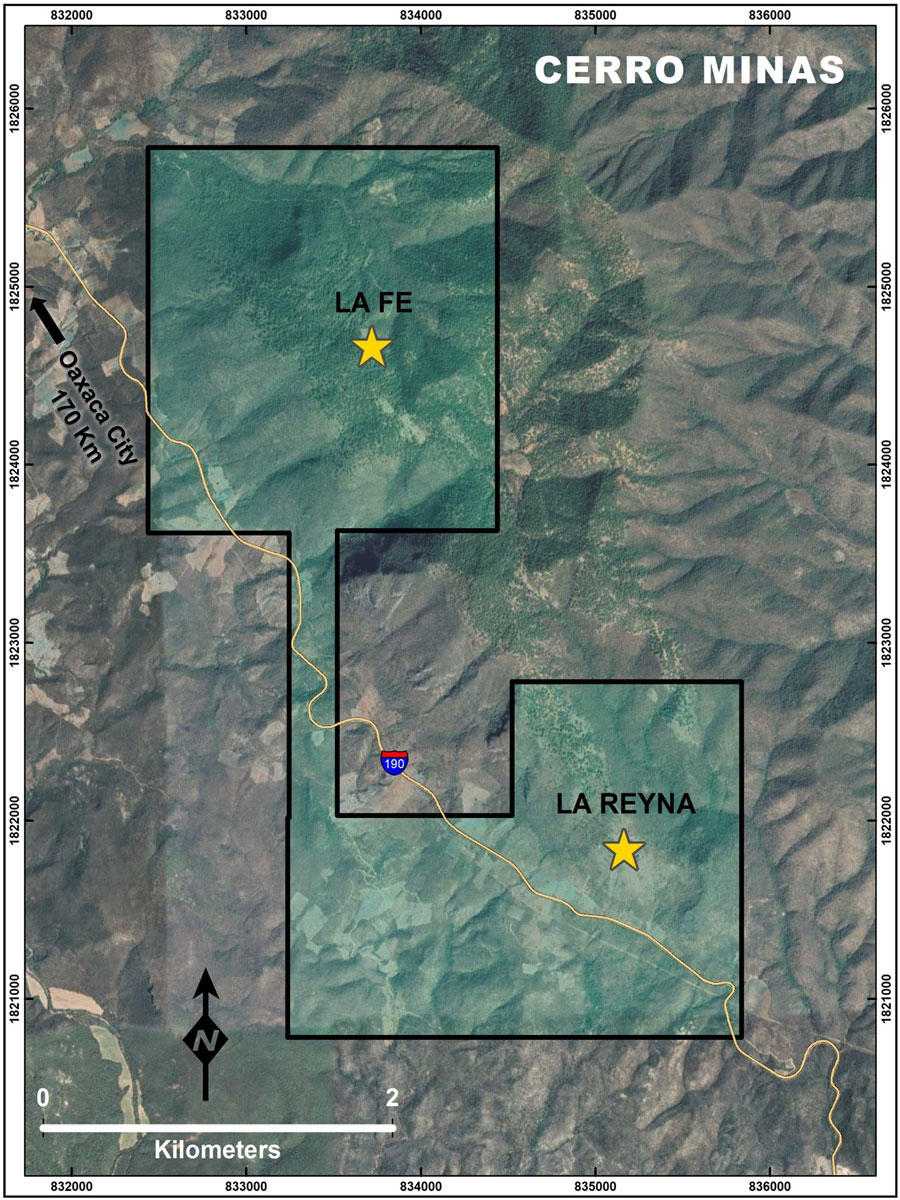 The mineralization at Cerro Minas consists of skarn and polymetallic replacement zones with silver, copper, zinc, lead and locally gold, associated to the intrusion of intermediate composition dikes and sills within a sequence of Cretaceous limestones and mudstones converted to marble and hornfels. The mineralized corridor trends northwest and is approximately one kilometer wide and can be traced over four kilometers long.
Two mineralized zones located two kilometers apart, returned the following channel sampling results:
La Reyna:
10 meters of 77 g/t silver, 1.2% copper and 3.0% zinc
6 meters of 235 g/t silver, 1.8% copper and 4.4% zinc
23 meters of 0.43 g/t gold and 10 g/t silver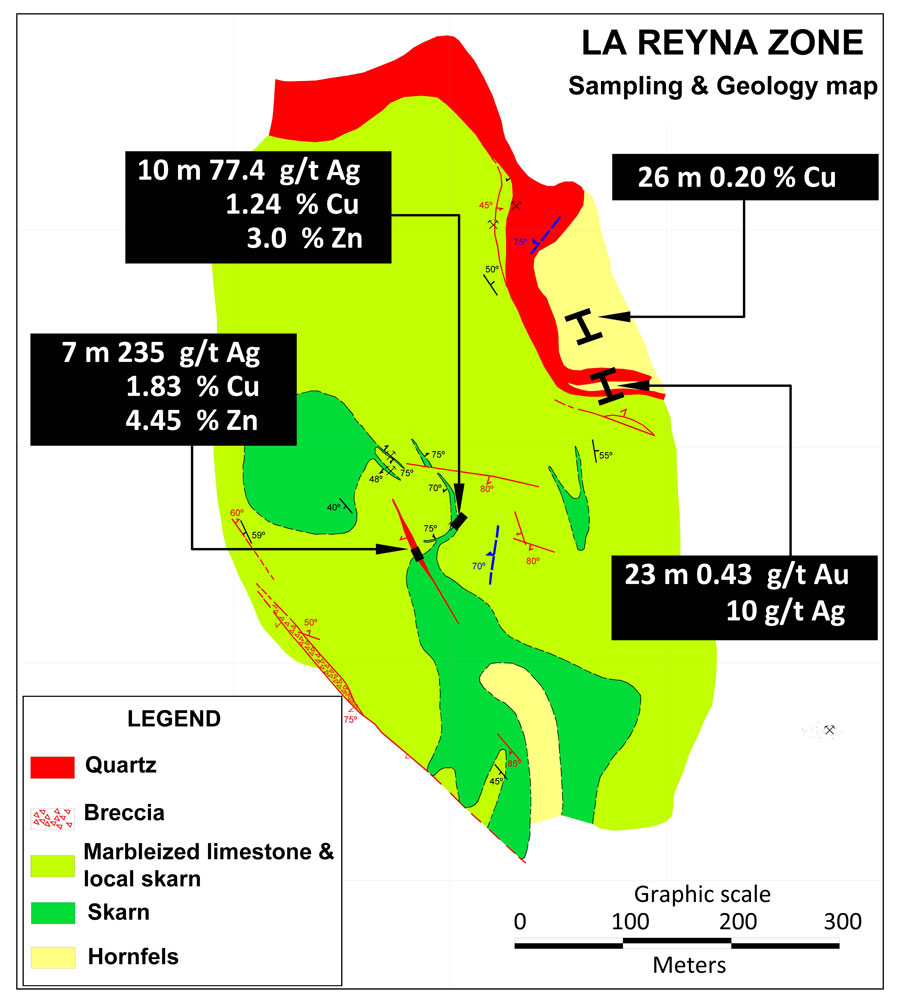 La Fe:
25 meters of 60 g/t silver, 0.8% lead and 0.2% zinc
8 meters of 84 g/t silver, 0.6%copper, 1.2% lead and 0.2% zinc
3 meters of 468 g/t silver, 2.1% copper, 4.7% lead and 1.1% zinc
Gunpoint has optioned Cerro Minas to Megastar Development Corp. Megastar can acquire Cerro Minas by providing US$100,000 in cash payments and issuing 800,000 Megastar common shares over three years. Gunpoint retains a 1.5% NSR royalty which Megastar has the option to purchase a 0.5% NSR for US$1.0 million dollars.